Product Information
Catalogue Number
112961
CAS Number
76-03-9
EC index number
607-004-00-7
EC No
200-927-2
Formula Hill
C₂HCl₃O₂
Chemical formula
CCl₃COOH
Molar Mass
163,39
HS code
29154000
REACH Registration no.
01-2119485186-30-0003
Classification
Premium
Safety Information
Hazard pictogram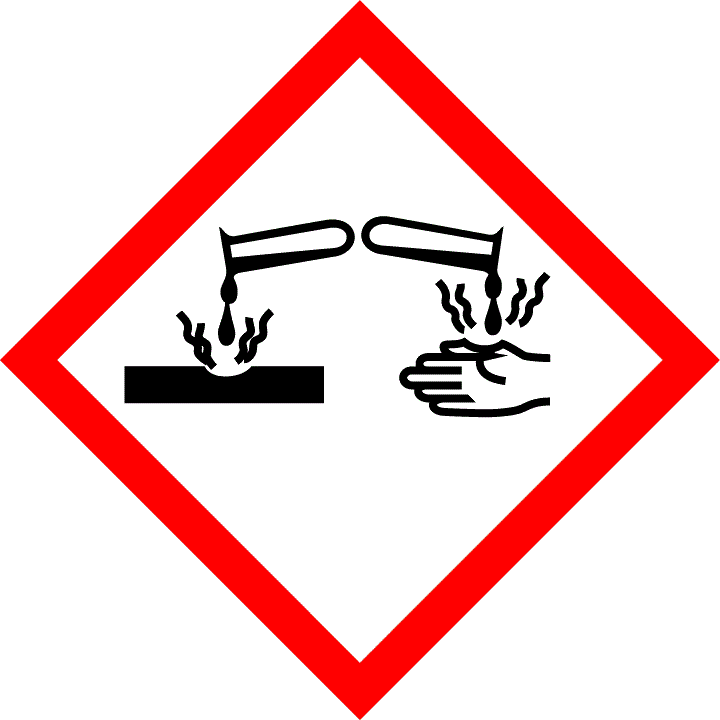 Hazard statement
H314 - Causes severe skin burns and eye damage.
H410 - Very toxic to aquatic life with long lasting effects.
Precautionary statement
P102 - Keep out of reach of children.
P103 - Read label before use.
P264 - Wash thoroughly after handling.
P273 - Avoid release to the environment.
P280 - Wear protective gloves/protective clothing/eye protection/face protection.
P310 - Immediately call a POISON CENTER/doctor.
P321 - Specific treatment (see on this label).
Signal Word
DANGER
Transport Information
Classification ADR
UN 1839 , TRICHLOROACETIC ACID, 8, II
(* Usually in stock)